NORTHEASTERN POULTRY CONGRESS

The Northeastern Poultry Congress holds it's annual Poultry Show each January, at the 

Mallory Complex of the Eastern States Exposition Center, in West Springfield, Massachusetts.  
FEATURING:

*Large Fowl*   *Bantams*   *Waterfowl*    *Turkeys*  *Pigeons*  *Guineas*   

*Trio Classic*   *Displays*

Junior Exhibitor and Showmanship Competition

This page was last updated on: January 21, 2016
Copyright 2006-2014 by the Northeastern Poultry Congress

All Rights Reserved

Super Grand Champion

2006

Rosecomb Cock,   

Rick Hare

Super Grand Champion

2005   

White Leghorn Ckrl;  

Dot & Jerry Yeaw  

Super Grand Champion 

2004

 Bantam WCBlack Polish Hen 

by Joel & Ellen Henning

Super Grand Champion

2003

Buff Brahma K, 

by Vanessa & Jackie Koedatich

Super Grand Champion

2007

White Leghorn Pullet, 

by George Beyer

Please support the

 New England Poultry Shows

spring & fall shows

spring & fall shows

Sponsored by The Ohio Poultry Breeders Association 

Super Grand Champion 

2008 

Silver Penciled 

Plymouth Rock K 

by Guy Roy

Super Grand Chamion

2009

Brown African Hen 

By Kelsey Ferguson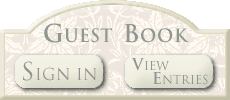 please take a minute to sign and view our guest book



2009 Champion Junior 

Bantam

White Leghorn K

Brandon Pelcher

Super Grand Champion

Light Brown Leghorn Pullet

2010

by STEVE WOJTKOWIAK

Super Grand Champion

White Wyandotte Pullet, 

2011

by Rick Hare

Visitors and New Exhibitors:   Please take a minute to visit our information pages.  We have tried  to answer the most frequently asked questions here. 

Thank You 

To all the Northeastern Poultry Congress Members and Volunteers for another fantastic show in 2016.

We couldn't do it without your help year after year!

From Richard:   I have posted the photographs with instructions on how 

to download them so that the subjects can get prints and/or use them on 

their websites, facebook, etc. at:

You can directory go to the web gallery of the pictures at:

Photographer Richard Lindquist has posted a photo album 0f pictures featuring Exhibitors with their birds taken at the 2012 show.

These pics are great.  Be sure to check them out!

SUPER GRAND CHAMPION 2012

SEBASTOPOL C   

BY KAREN MACPHERSON

The show is open to the public on Friday noon to 7:00, Saturday from 9a.m. to 4p.m.

Sunday from 8a.m. to 10:00a.m.

Visitors are always welcome.  Admission is free.  

There is always a great selection of quality stock for sale at the show.

SUPER GRAND

CHAMPION 2013

QUAIL BELGIAN

D'ANVERS H

BY KAREN & KEVIN

UNRATH

to see photos 

taken by 

David McIntyre 

at the 2013 Show


Which came first… A great show or a great group of volunteers.  Perhaps it's the latter.  The NEPC boasts of a great group of friends and helpers.  It requires considerable labor to bring about this happy event.  Our volunteers have just completed staffing 17 days at the Big E Fair.  These guys worked a staggering 221 hours to present the Congress show to you.  With out their help at the Fair we would be unable to land such a nice building for our show. I would like to send out a big Thank You to all who helped !

Click below to see the ABA National Schedule thru 2022

CONGRATULATIONS 

to Bob Joy 

for Winning the 

Lyon Roll X Raffle in 2014

 January 16th & 17th, 2016.

Hear Ye, Hear Ye, Hear Ye !

Thank You Exhibitors, Members, Speakers, Judges & Volunteers

for another Great Show.

Super Grand Champion Large Fowl Blue Langshan K 

by Reese Rhodes

SUPER GRAND 

CHAMPION 2014

Black Cochin Hen 

by 

TOM & SANDRA

 ROEBUCK

Super Grand Champion 2015:

Quail Belgian Danver, Hen   by   Cedar Ridge Bantams

Reserve Super Grand Champion & 2015 ABA National Champion: a White Rock K

 by Matt Martin

Champion Waterfowl a Black East Indie C

By Shawn Streeter

2016 Honoree - Robert Murphy

Super Grand

 Champion 2016 LF Blue Langshan K 

by Reese Rhodes

Champion Large Fowl &

 Res. Super Grand Champion New Hampshire

H by Brent Ennis 
Super Grand Champion & Champion Bantam 

Rhode Island Red P

               by Heather & Laura Candea

Champion of Ducks, Geese, Guinea Fowl and Turkeys combined 

Call, White

C

Robbie & Conner Boisvert